FrontPage
~One & Only in Japan Permanent Exhibition Museum~
Showing Contemporary Russian Realism Paintings
Owned painting collections: 236 items


Adress : 6-3-19, Shinkawa, Mitaka-shi, Tokyo Kichijyoji area
Operating Firm: Stonewell Corporation
President: Chieko Mikawa  Curator: Norio Ishii


◆◆Painting owned for the first time◆◆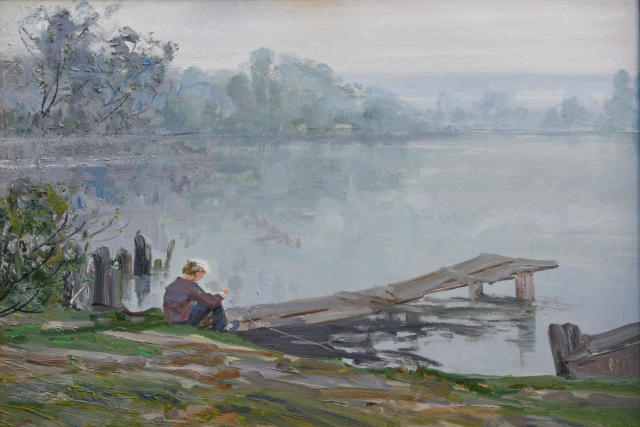 "Foggy Morning" (Year of production 1989) Oil on board 70 x 90 cm
Curator's comment about this painting:
This painting, painted by A.V. Ovcharov (1926~94), is an item that I purchased for the first time at the art gallery, affiliated by Russian Artists' Union, on the 31 of march 1990. Looking after from the result, I think, say for instance, not only establishing art museum, which I could not even dream, but also working there as a curator, everything began from this piece. If I could not have encountered this excellent work, most probably, my paintings' collections would have been restricted to small and moderate ones and so such development as shown at present could not have been expected. Namely, this work is, so to speak, "an honored signboard" of our art gallery", that's
why this painting is printed on the admission ticket.


Overall information
Let's enjoy Curator's homepage!
Information about the pictures pertaining to our nart gallery
Information about our exhibition hall
The event of periodic exhibitions
Information for opening time
Access (from nearest railway station + Оdakyu Bus)


Bulletin board
Urgent notice about the work of art gallery
Collection of the essay
Welcome your opinion about this homepage from here